Here continues my answer to the question: What can you do when you are forced to stay at home for a longer time period during these times?
Previous posts have been about how to deal with negative and worrying thoughts by changing your attitude, more specifically, your sense of coherence and how you can try to find new contexts.
All humans face challenges. Now, we all have to use our resources to cope with a crisis like this, such as money, self-sufficiency and social support. There is a risk that our coping mechanisms will fail if the sense of coherence is not robust with regard to the current situation. This can in turn lead to stress and illness. If the sense of coherence is high, the stress source such as Corona will not necessarily be harmful. Therefore, according to Antonovsky's research, a balance is needed between what is stressful and what resources one has, as this will determine whether a stressful situation becomes harmful, neutral or contributes to our health.
To think about:
Identify which resources and vulnerable areas you have to deal with this crisis by evaluating how you are doing in the following areas. Use the scale: 1 = very bad, 2 = pretty bad, 3 = moderate, 4 = pretty good, 5 = very good:
1 Physical health
2 Mental health
3 Supportive relationships
4 Social activities
5 Hobbies
6 Necessary support: healthcare, etc.
7 Money / economy
8 Work / study
9 Sources of information
10 Personal development & contributions to society / non-profit organizations.
More about this in the next post.
If you have any questions you would like answered, you can write them in the comments field or email me at jennyrapp@jennyrapp.com if you want to be anonymous.
Find more free inspiration on how to calm acute stress and anxiety, and be free with psychology at https://www.jennyrapp.com/
Courses in personal development at https://www.jennyrappbefree.com/:
Self-esteem: How to develop self-esteem and boost your confidence
Relationships & inner strength: How to create a balanced life & reach your potential
Personal development: Be free with powerful insights from psychology
HSP: How to manage feelings, thoughts & needs
Stress management: Be free from stress
Exhaustion: Be free from exhaustion & regain your strength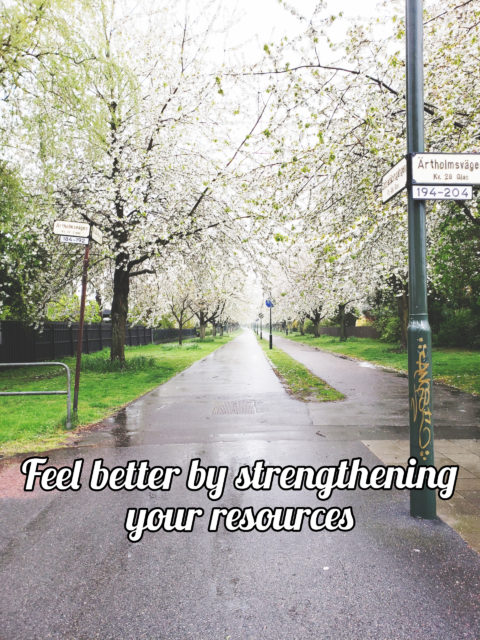 #calm #worry #comfort #emotions #secure
#forgiveness #fear #anxiety #wwwjennyrappcom #jennyrappbefreecom
#change #feelings #selfhelp #wellbeing #faith #trust
#selfworth #love #life #happy #motivation #healthy #inspiration
#befree #selfesteem #psychology #flow #selflove #proud