Feel better by more activities both at home and outdoors (1 minute read)
This post continues with how you can handle tough life situations like this crisis by changing your attitude. You can do this by developing your sense of coherence and its dimensions:
Understandable
Manageable
Meaningful
Meaningful includes a belief that:
– Things in life are interesting, satisfying and valuable, which makes you motivated to be active.
– There are good reasons or purposes to be involved in life and care about what happens.
Try this:
Make sure you have interesting and stimulating activities both indoors and outdoors. Now is a good time to find a new hobby – preferably one where you use your hands. Make an effort to test a new activity every week. Start with the ones you did as young. Then you can continue with the activities your relatives and friends do.
More information
If you have any questions you would like answered, you can write them in the comments field or email me at jennyrapp@jennyrapp.com Find more free inspiration on how to calm acute stress and anxiety, and be free with psychology at https://www.jennyrapp.com/
Courses in personal development at https://www.jennyrappbefree.com/:
Self-esteem: How to develop self-esteem and boost your confidence
Stress management: Be free from stress
Exhaustion: Be free from exhaustion & regain your strength
Personal development: Be free with powerful insights from psychology
HSP: How to manage feelings, thoughts & needs
Relationships & inner strength: How to create a balanced life & reach your potential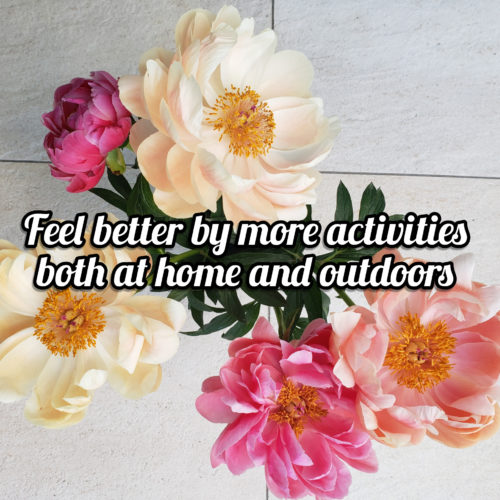 #calm #worry #comfort #emotions #secure #forgiveness #fear #anxiety #wwwjennyrappcom #jennyrappbefreecom #change #feelings #selfhelp #wellbeing #faith #trust #selfworth #love #life #happy #motivation #healthy #inspiration #befree #selfesteem #psychology #flow #selflove #proud