Here continues my answer to the question: What can you do when you are forced to stay at home for a longer time period during these times?
Previous posts have dealt with how you can handle tough life situations like this by changing your attitude, more specifically, your sense of coherence and its dimensions: Understandable, manageable and meaningful.
Understandable means having a belief that:
Things happen in an orderly and predictable way.
We can understand events in our lives and reasonably predict what will happen in the future.
For these crises, these two beliefs can be difficult to agree with.
Origin of the crisis as understandable:
But we can see crises as a sign that we have fallen out of pace with nature and its cycles.
Crises spread in a partially organized and predictable way after systems have been disrupted.
Maybe we live too close and too vulnerable?
Maybe we should see the crisis as something to learn from – that nature shows how we need to change our way of life and live more in harmony with nature.
Treat animals much better.
More mindful living, more space and room for each other, for animals and closer to pure nature.
We can impact this by making better choices already today.
More about this in the next post.
If you have any questions you would like answered, you can write them in the comments field or email me at jennyrapp@jennyrapp.com if you want to be anonymous.
Find more free inspiration on how to calm acute stress and anxiety, and be free with psychology at https://www.jennyrapp.com/
Courses in personal development at https://www.jennyrappbefree.com/:
Self-esteem: How to develop self-esteem and boost your confidence
Relationships & inner strength: How to create a balanced life & reach your potential
Personal development: Be free with powerful insights from psychology
HSP: How to manage feelings, thoughts & needs
Stress management: Be free from stress
Exhaustion: Be free from exhaustion & regain your strength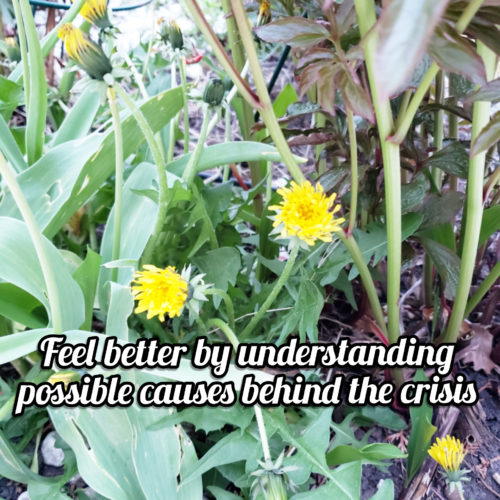 #calm #worry #comfort #emotions #secure
#forgiveness #fear #anxiety #wwwjennyrappcom #jennyrappbefreecom
#change #feelings #selfhelp #wellbeing #faith #trust
#selfworth #love #life #happy #motivation #healthy #inspiration
#befree #selfesteem #psychology #flow #selflove #proud