This post Increase your self-esteem by talking back to your inner critic continues on the theme how to increase your self-esteem and feel better during this crisis.
This post continues with how you can diminish your inner critic.
Increase your self-esteem by talking back to your inner critic
You can reduce the negative effects of a stern internal critic by talking back to it. This is something seemingly simple. It is one of the most important things you can learn in life since it directly affects your mental well-being.
Try this:
The last post's exercise was to formulate self-supporting answers to the nonsuppurative statements that your inner critic is saying to your looks.
These answers should go against what your inner critic says about your appearance.
They should be as supportive as you are when you are encouraging a friend or a child. It does not matter if you believe it or not right away as long as it is credible enough to at least apply to someone close to you:
That is not true – I am beautiful as I am.
Stop – I focus on what I can influence.
That is not important – I take care of what I have gotten in life, my beautiful X and Y.
More suggestions in the next post.
More on how you can increase your self-esteem in the next post. See also the free blog or the course How to develop self-esteem and boost your confidence at https://jennyrappbefree.com
More information
If you have any questions write them in the comments field. E-mail me at jennyrapp@jennyrapp.com .
Find more free inspiration on how to be free with psychology at https://www.jennyrapp.com/
Self-esteem: How to develop self-esteem and boost your confidence
Stress management: Be free from stress
Exhaustion: Be free from exhaustion & regain your strength
Personal development: Be free with powerful insights from psychology
HSP: How to manage feelings, thoughts & needs
Relationships & inner strength: How to create a balanced life & reach your potential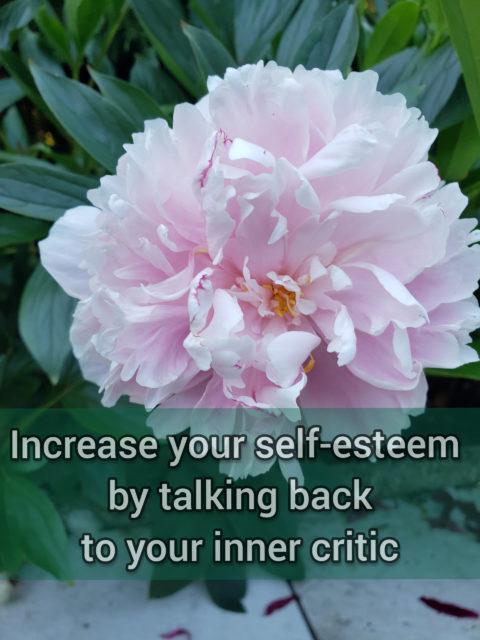 #calm #worry #comfort #emotions #secure #strong
#forgiveness #anxiety #jennyrappbefreecom
#change #feelings #selfhelp #wellbeing #faith #trust
#selfworth #selfconfidence #love #life #happy #motivation #healthy #inspiration
#free #selfesteem #psychology #flow #selflove #proud