This post Increase your self-esteem by responding to the inner critic continues with how you can increase your self-esteem.
You can do this by being careful with how you talk to yourself.
This is important for mental health and a healthy self-esteem but more difficult than it seems.
Try this:
The latest post gave you the opportunity to practice what you would respond to typical destructive internal comments.
Below are my suggestions:
"So stupid of me …" Answer: "I'm not stupid – I've done my best and we are several who share the responsibility"

"Can't you do anything right …" Answer: "I'm doing a lot right, this just didn't go as expected and I plan to learn from that"

"Are you stupid …" Reply: "I'm wise – everything can't be predicted"
"Idiot …" Reply: "I'll talk respectfully to myself. I have good intentions "
"Ugly…" Reply: "I'm fine as I am"
"Fatty…" Reply: "I have a healthy normal figure and a body that works well. I will speak respectfully to myself "
More on how you can increase your self-esteem in the next post. See also the free blog or the course How to develop self-esteem and boost your confidence at https://jennyrappbefree.com
More information
If you have any questions write them in the comments field. E-mail me at jennyrapp@jennyrapp.com
Find more free inspiration on how to be free with psychology at https://www.jennyrapp.com/
Self-esteem: How to develop self-esteem and boost your confidence
Stress management: Be free from stress
Exhaustion: Be free from exhaustion & regain your strength
Personal development: Be free with powerful insights from psychology
HSP: How to manage feelings, thoughts & needs
Relationships & inner strength: How to create a balanced life & reach your potential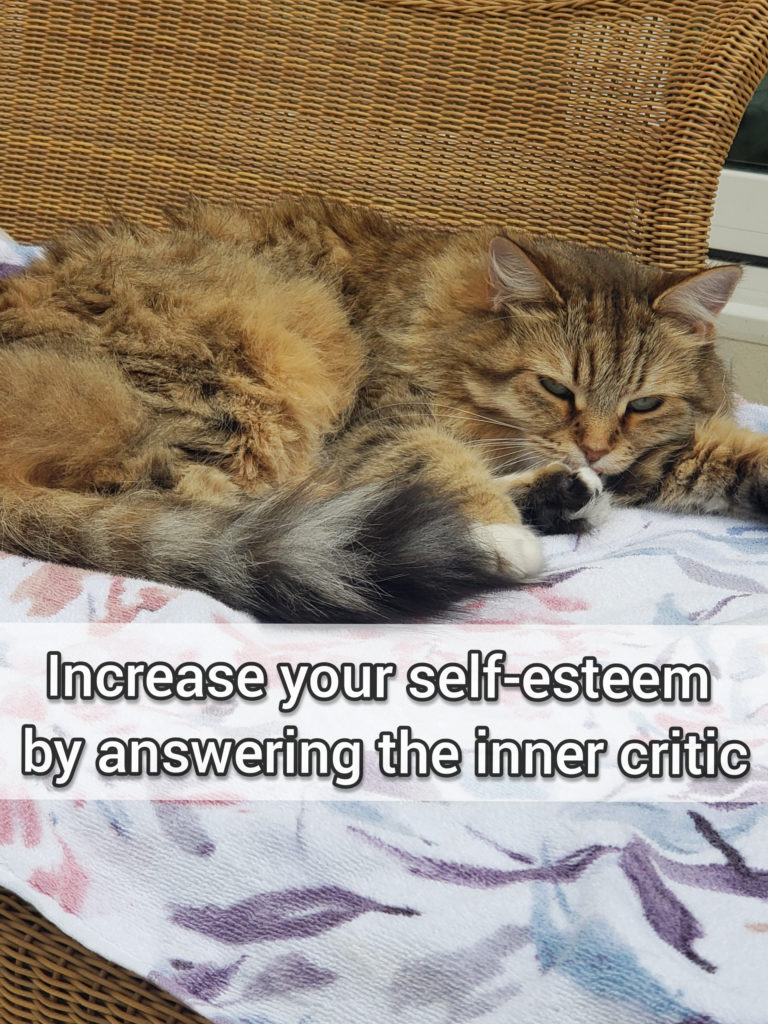 #calm #worry #comfort #emotions #secure #strong
#forgiveness #anxiety #jennyrappbefreecom
#change #feelings #selfhelp #wellbeing #faith #trust
#selfworth #selfconfidence #love #life #happy #motivation #healthy #inspiration
#free #selfesteem #psychology #flow #selflove #proud