A summary of the 7 ways to feel better during a crisis (1 minute read)
Here is a summary of the 7 strategies that you can use to strengthen your sense of coherence, improve your health and well-being:
1) Simplify your life: create rhythm with routines, try to appreciate the small things in life, be present in the moment with all your senses.
2) Make your life more as you want it with activities that contribute to your dreams.
3) Prioritize and schedule activities that enhance your well-being.
4) Develop your self-esteem and your inner strength.
5) Seek out situations and people whom you really like and feel good about.
6) Work with habits, attitudes and communication patterns.
7) Try to see what you can appreciate in different situations and what can be positive about what happens.
To think about:
Which 2-3 of these 7 strategies would benefit you the most?
What have you decided to do differently?
When will you start?  
More information
If you have any questions you would like answered, you can write them in the comments field or email me at jennyrapp@jennyrapp.com
Find more free inspiration on how to calm acute stress and anxiety, and be free with psychology at https://www.jennyrapp.com/
Courses in personal development at https://www.jennyrappbefree.com/:
Self-esteem: How to develop self-esteem and boost your confidence
Stress management: Be free from stress
Exhaustion: Be free from exhaustion & regain your strength
Personal development: Be free with powerful insights from psychology
HSP: How to manage feelings, thoughts & needs
Relationships & inner strength: How to create a balanced life & reach your potential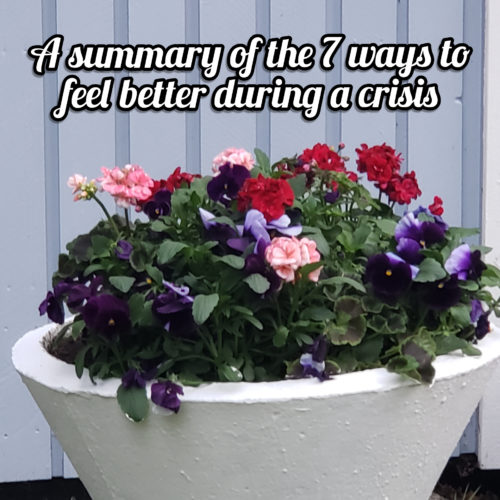 #calm #worry #comfort #emotions #secure #forgiveness #fear #anxiety
#wwwjennyrappcom #jennyrappbefreecom #change #feelings #selfhelp
#wellbeing #faith #trust #selfworth #love #life #happy #motivation #healthy
#inspiration #befree #selfesteem #psychology #flow #selflove #proud