Feel better by understanding how you value yourself (1 minute read)
This post is about how you can feel better during this crisis by understanding how you value yourself. Here comes a description of different ways of evaluating oneself. There are many different parts of the self that all affect our well-being. Here is an attempt to explain the subtle differences among important self-concepts, something that not even the researchers agree on.
Self-confidence is our confidence in our ability to perform certain activities and tasks that lead to new abilities, achievements and better self-esteem.
Self-esteem is a multidimensional concept that includes both our emotional judgment of ourselves and what we think and believe about ourselves and our value.
Self-worth is the summary value we put on ourselves, both mentally and emotionally, even when we fail or when things do not go as planned.
To think about:
Which are your 2-3 important skills that you value highly?
How do you judge yourself from these three perspectives on these abilities?
What would you change if you had a magic wand?
More on how you can increase your self-esteem in the next post. See also the free blog or the course How to develop self-esteem and boost your confidence at https://jennyrappbefree.com
More information
If you have any questions you would like answered, you can write them in the comments field or email me at jennyrapp@jennyrapp.com 
Find more free inspiration on how to manage stress and be free with psychology at https://www.jennyrapp.com/
Self-esteem: How to develop self-esteem and boost your confidence
Stress management: Be free from stress
Exhaustion: Be free from exhaustion & regain your strength
Personal development: Be free with powerful insights from psychology
HSP: How to manage feelings, thoughts & needs
Relationships & inner strength: How to create a balanced life & reach your potential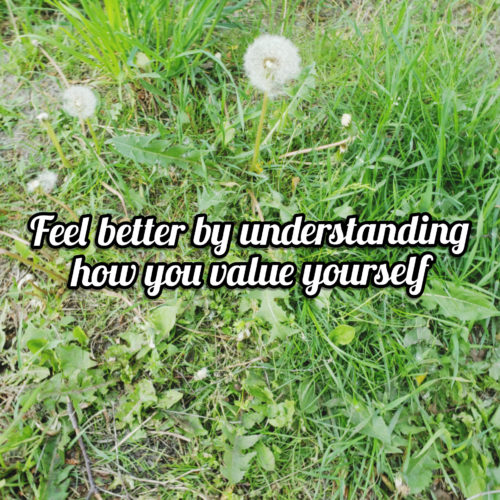 #calm #worry #comfort #emotions #secure #forgiveness #fear #anxiety 
#wwwjennyrappcom #jennyrappbefreecom #change #feelings #selfhelp 
#wellbeing #faith #trust #selfworth #love #life #happy #motivation #healthy 
#inspiration #befree #selfesteem #psychology #flow #selflove #proud