The important difference between self-esteem & self-worth (1 minute read)
This post continues with how you can feel better during this crisis by developing yourself and your self-esteem. There are important differences among self-confidence, self-esteem and self-worth. People with high self-esteem and self-worth forgive their own and others' mistakes.
People with high self-confidence but low self-esteem and low self-worth tend to reduce themselves to single events. They are therefore chasing visible success in most areas and are particularly vulnerable to a single setback. Self-confidence is neither sufficient nor necessary to have high self-esteem or self-worth. Instead, there is a risk of an endless search for validation and praise from the surroundings as an attempt to fill the hole inside where self-esteem and self-worth should have been.  
Think about your self-esteem & self-confidence:
How do you handle set-backs?
Do you judge yourself harshly and take it personally or can you discriminate between an event and yourself as a person?
More on how you can increase your self-esteem in the next post. See also the free blog or the course How to develop self-esteem and boost your confidence at https://jennyrappbefree.com
More information
If you have any questions you would like answered, you can write them in the comments field or email me at jennyrapp@jennyrapp.com 
Find more free inspiration on how to manage stress and be free with psychology at https://www.jennyrapp.com/
Self-esteem: How to develop self-esteem and boost your confidence
Stress management: Be free from stress
Exhaustion: Be free from exhaustion & regain your strength
Personal development: Be free with powerful insights from psychology
HSP: How to manage feelings, thoughts & needs
Relationships & inner strength: How to create a balanced life & reach your potential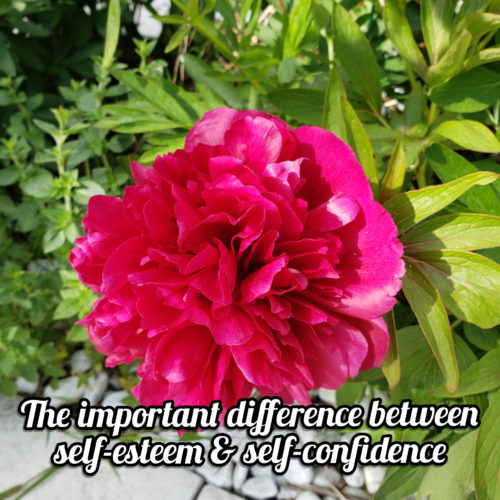 #calm #worry #comfort #emotions #secure #forgiveness #fear #anxiety
#wwwjennyrappcom #jennyrappbefreecom #change #feelings #selfhelp
#wellbeing #faith #trust #selfworth #love #life #happy #motivation #healthy
#inspiration #befree #selfesteem #psychology #flow #selflove #proud