Increase you self-esteem by being more proud (1 minute read)
This post continues with how you can feel better during this crisis. You can do this by developing both your self-esteem and your self-confidence since they are interconnected.
The last posts have been about how you can increase your self-esteem by reading your positive traits aloud to yourself. Here it is about how you can strengthen your self-esteem by being more proud of yourself.
Identify what you are proud of
Another important dimension of self-esteem is to remember that you are much more than just a person with positive traits. You certainly also:
– Have accomplished many good things.
– Are developing many important areas.
– Stand for important values ​​that you can be proud of.
This is true even if the areas you are proud of may be difficult to recall in the beginning.
Try this:
Identify 10 achievements, developmental initiatives, values ​​and skills that you are proud of. These are important building blocks of your self-confidence and therefore also linked to your self-esteem.
More about how you can increase your self-esteem in the next post. See also the free blog or course How to develop self-esteem and boost your confidence at https://jennyrappbefree.com 
More information
Find more free inspiration on how to be free with psychology at https://www.jennyrapp.com/
Courses in personal development at https://www.jennyrappbefree.com/:
Self-esteem: How to develop self-esteem and boost your confidence
Stress management: Be free from stress
Exhaustion: Be free from exhaustion & regain your strength
Personal development: Be free with powerful insights from psychology
HSP: How to manage feelings, thoughts & needs
Relationships & inner strength: How to create a balanced life & reach your potential
If you have any questions you would like answered, you can write them in the comments field. E-mail me at jennyrapp@jennyrapp.com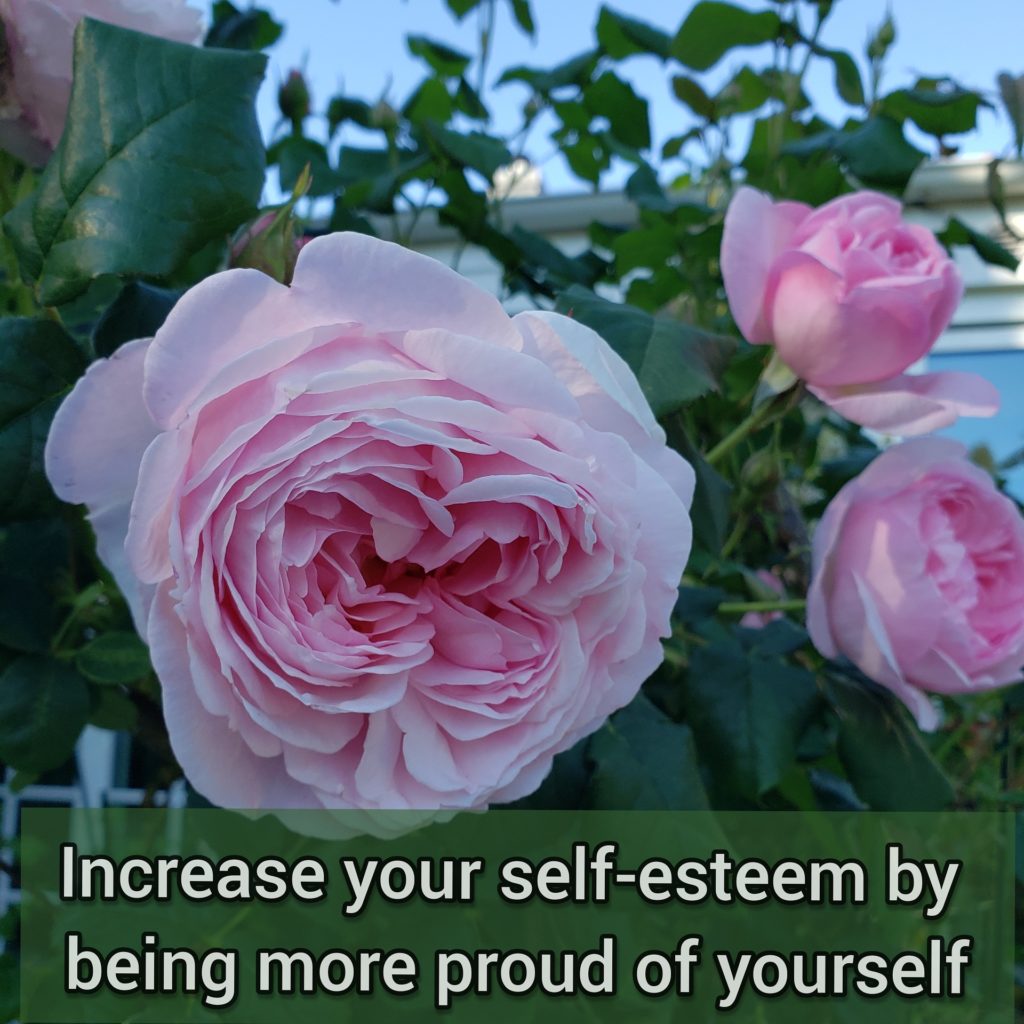 #calm #worry #comfort #emotions #secure #forgiveness #fear #anxiety
#wwwjennyrappcom #jennyrappbefreecom #change #feelings #selfhelp
#wellbeing #faith #trust #selfworth #love #life #happy #motivation
#healthy #inspiration #befree #selfesteem #psychology #flow #selflove #proud