Increase your self-esteem in everyday life (1 minute read)
This post continues with how you can feel better during this crisis. You can do this by developing both your self-esteem and your self-confidence since they are interconnected. The latest posts have been about how you can increase your self-esteem by reading your positive traits aloud to yourself.
Increase your self-esteem in everyday life
Also reinforce your positive traits in your daily life. Do this both when positive things happen and in times of adversity. When something positive happens, you can say:
"I'm proud that I was able to use my positive trait X and contribute to this achievement."
Every time you feel that your self-esteem has become tarnished, it is very important to address this by saying:
"I will evaluate what I can learn from this, but I know I am X."
"Sometimes things do not turn out as I expected. I still am Y. "
This will eventually affect you even if you do not believe in the words at that moment.
More about how you can talk back to your inner critical voice and strengthen your self-esteem in the next post. See also the free blog or course Strengthen your self-esteem and develop your inner security at https://jennyrappbefree.com
More information
Find more free inspiration on how to be free with psychology at https://www.jennyrapp.com/
Courses in personal development at https://www.jennyrappbefree.com/:
Self-esteem: How to develop self-esteem and boost your confidence
Stress management: Be free from stress
Exhaustion: Be free from exhaustion & regain your strength
Personal development: Be free with powerful insights from psychology
HSP: How to manage feelings, thoughts & needs
Relationships & inner strength: How to create a balanced life & reach your potential
If you have any questions you would like answered, you can write them in the comments field. Email me at jennyrapp@jennyrapp.com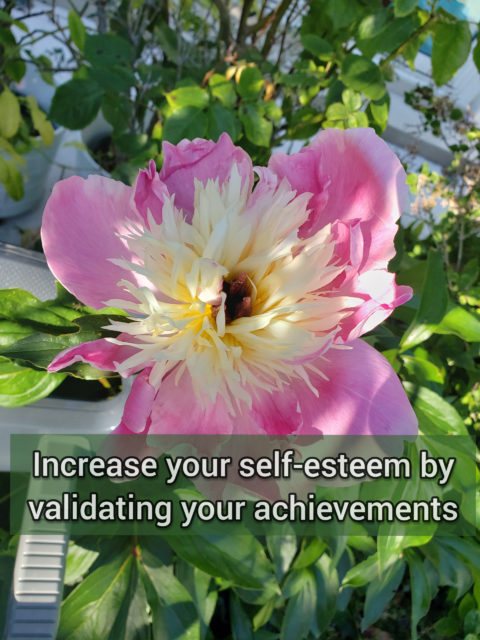 #calm #worry #comfort #emotions #secure #forgiveness #fear #anxiety
#wwwjennyrappcom #jennyrappbefreecom #change #feelings #selfhelp
#wellbeing #faith #trust #selfworth #love #life #happy #motivation #healthy
#inspiration #befree #selfesteem #psychology #flow #selflove #proud