Feel better by developing your vulnerable spots
This post is about how to feel better by developing your vulnerable spots This is another way to tackle the question:
What can you do when you are forced to stay at home for a longer time period during these times?
Previous posts have dealt with how you can handle tough life situations like this by changing your attitude, more specifically, your sense of coherence.
Antonovsky's research indicates that it is our resources that enable us to understand and handle challenges. With the successful use of our resources, over time we can also develop an attitude that is a resource in itself. This resource is useful when we have to deal with stressful situations. In addition, this resource strengthens our self-confidence and therefore also our self-esteem.
Questions to feel better by developing your vulnerable spots:
The previous post was about identifying which 3 vulnerable areas you have where you think you would feel better if you strengthened them. Now consider each of these 3 areas:
What makes you vulnerable – list the 2-3 most contributing causes?
How can you strengthen yourself in each of these causes in this area?
What are others doing with the same vulnerability to deal with this crisis?
What would you suggest that someone else did that has the same vulnerability?
More about this in the next post.
Find more free inspiration on how to calm acute stress and anxiety, and be free with psychology at https://www.jennyrapp.com/
Courses in personal development at https://www.jennyrappbefree.com/:
Self-esteem: How to develop self-esteem and boost your confidence
Relationships & inner strength: How to create a balanced life & reach your potential
Personal development: Be free with powerful insights from psychology
HSP: How to manage feelings, thoughts & needs
Stress management: Be free from stress
Exhaustion: Be free from exhaustion & regain your strength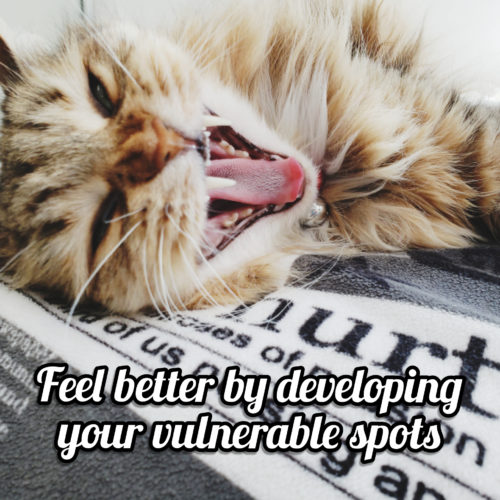 #calm #worry #comfort #emotions #secure
#forgiveness #fear #anxiety #wwwjennyrappcom #jennyrappbefreecom
#change #feelings #selfhelp #wellbeing #faith #trust
#selfworth #love #life #happy #motivation #healthy #inspiration
#befree #selfesteem #psychology #flow #selflove #proud